Unleash Your Potential, Working with Powerful Features.
Livingdocs is built to make you more productive. Our set of features and the intuitive interface empower you to create exactly the project you need.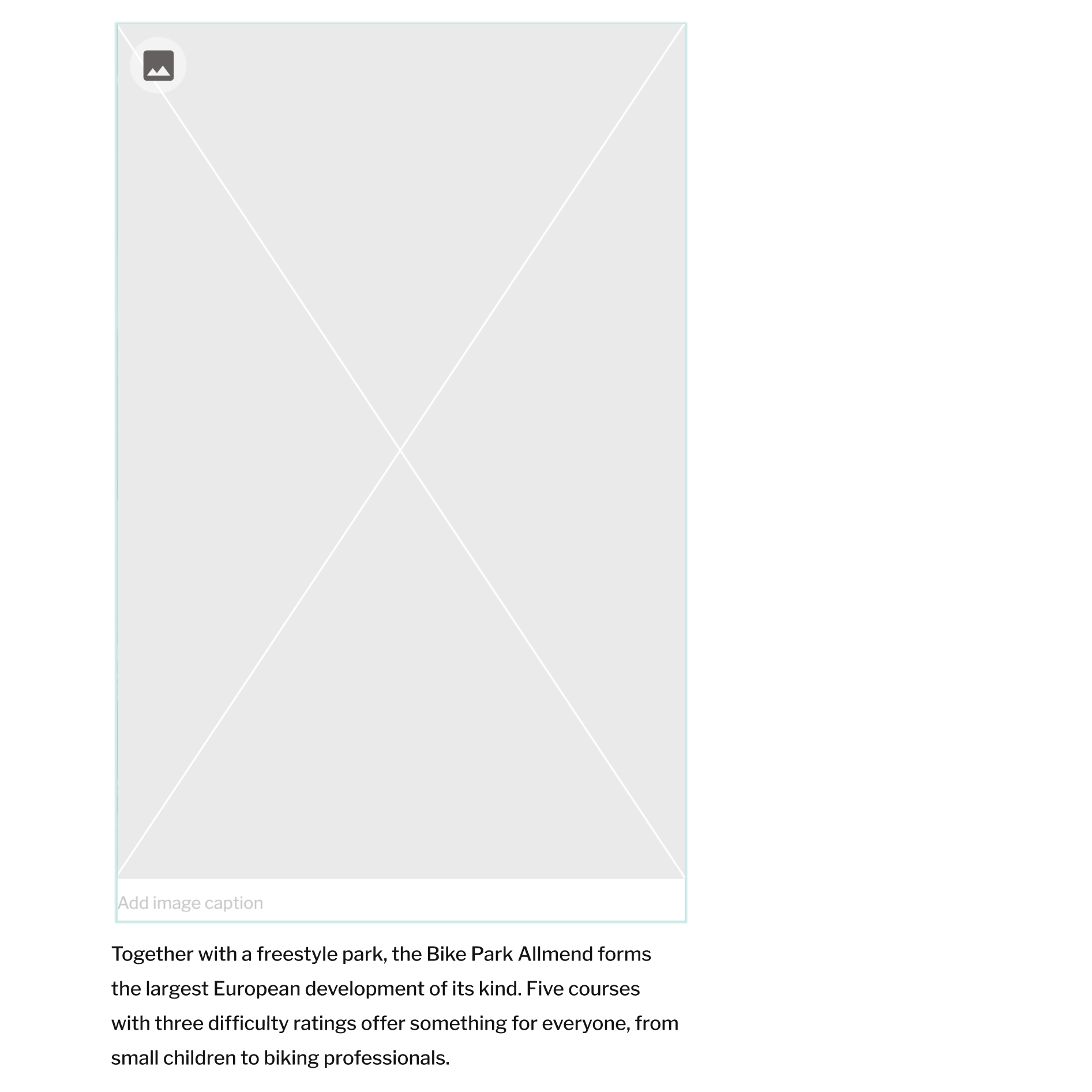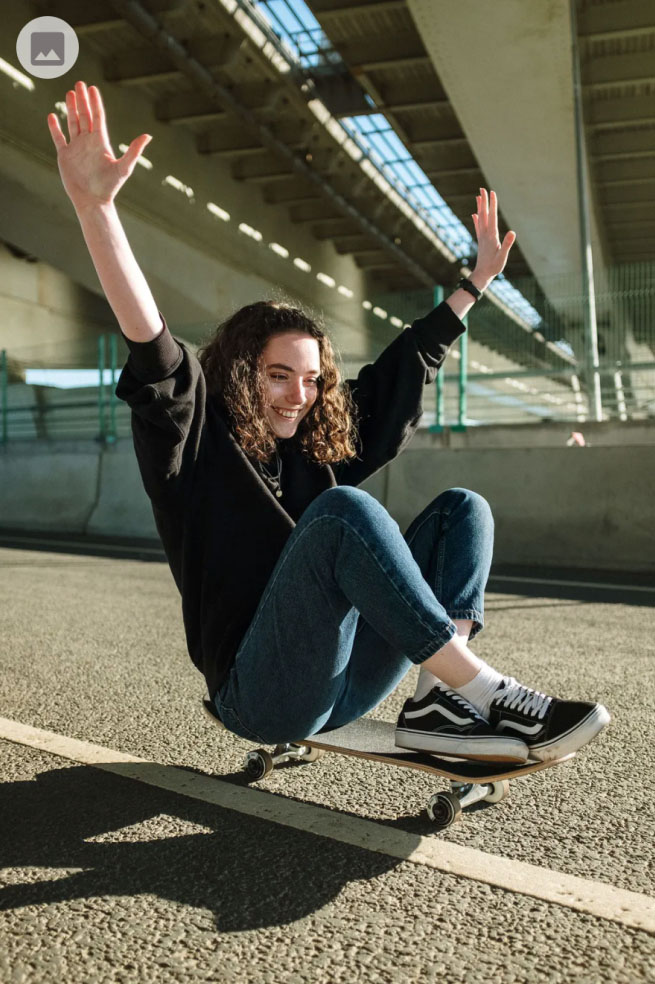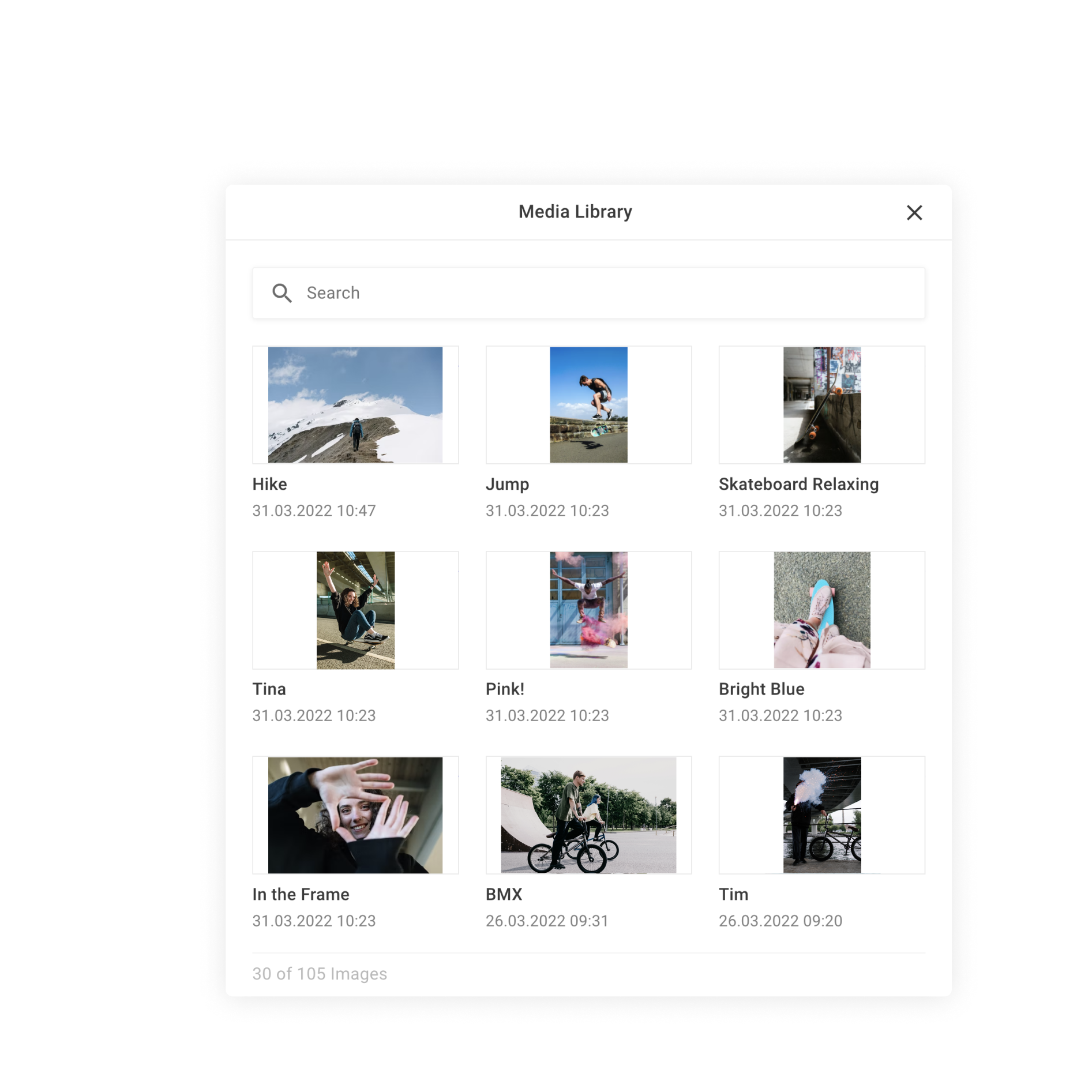 Story and Content First.
We developed Livingdocs to enable undisturbed creation. No need for tab hopping or switching to other programs - journalists and editors can create content intuitively from within the article view.
Style and edit your content directly in-line while seeing the results
Build your pages and articles from a large set of elements via drag and drop
Link to internal and external content with two clicks
Access and browse assets such as images and video directly while writing
Crop and resize images as you like or work with predefined aspect ratios for a consistent design
Manage poster image including frame selection for videos
Test your content for different devices (incl. print) via the preview feature
Embed Tweets, videos, Instagram posts and more easily inline and arrange them on your documents
Configure your desired metadata for search engine optimization
Create, edit and preview teasers for your content for internal or external use (i.e. Social Media)
Schedule content publication dates as well as automation rules to manage your page
Our headless approach allows you to define every possible combination of structured data, stand-alone or assigned to documents.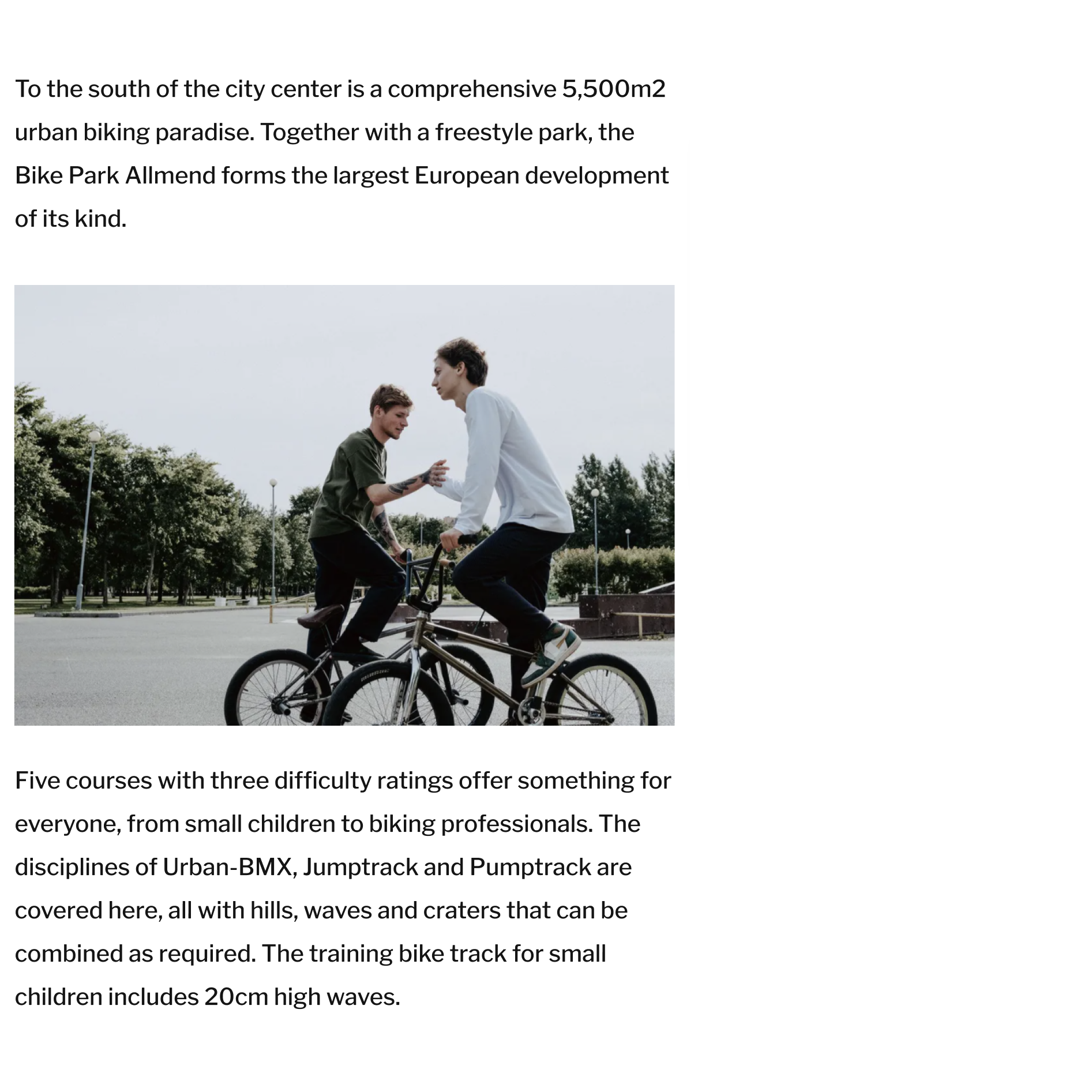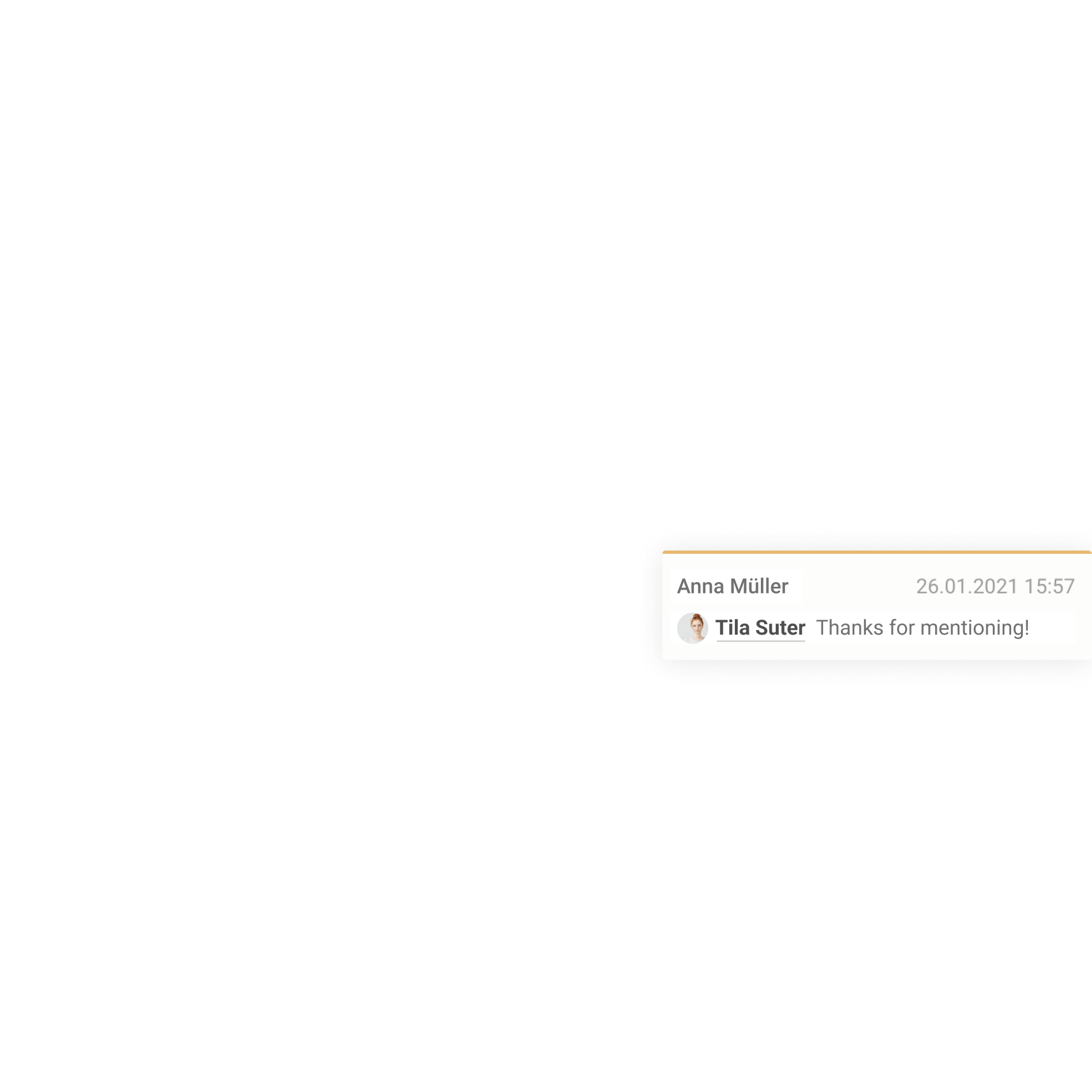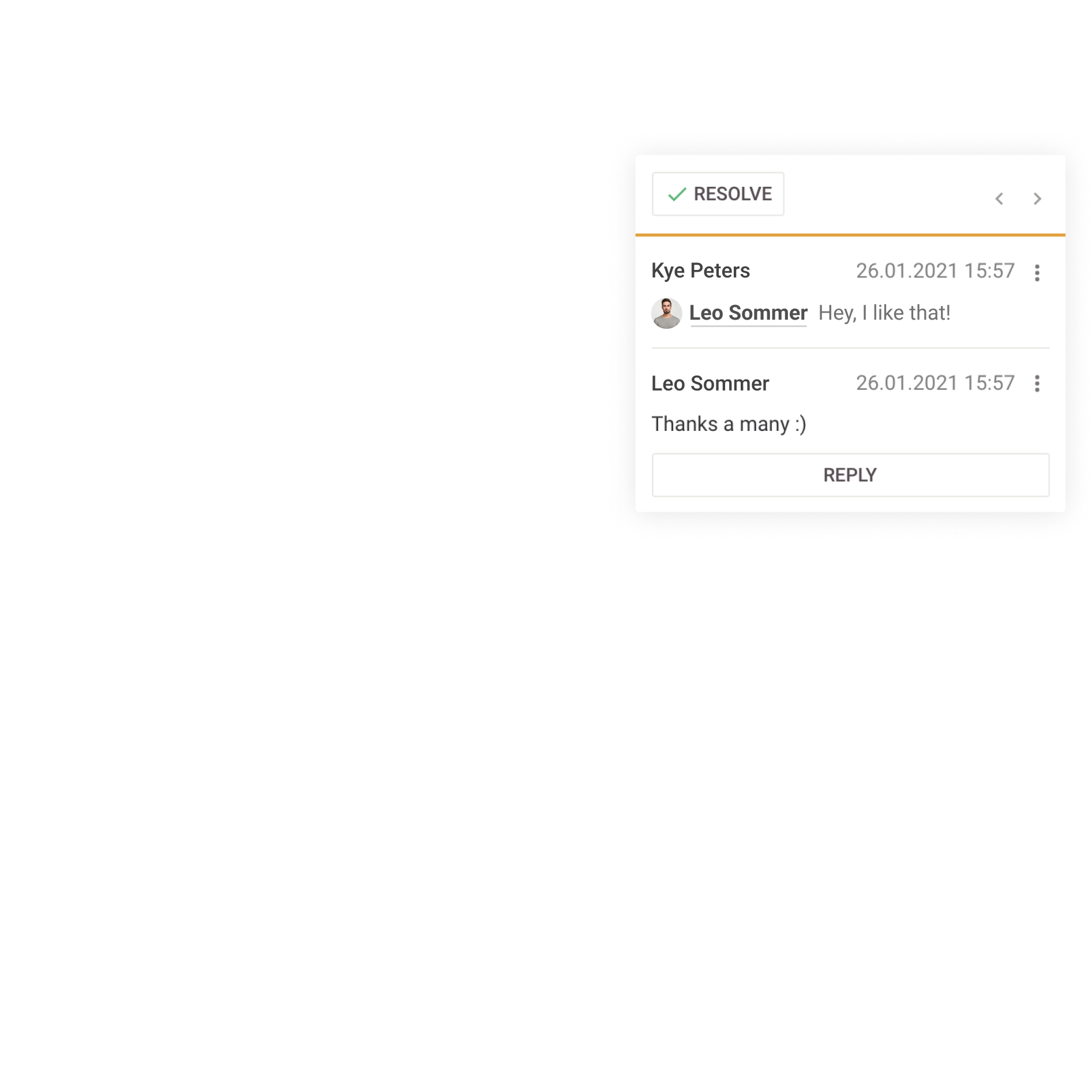 Collaboration at the Core.
Livingdocs makes collaboration easy so that you as a team can work together seamlessly no matter where you are. With real-time collaboration tools and comments, change tracking and more, our tools support your team's workflows.
Get notified via email or Slack about comments and changes in your documents.
Create and edit content on the go on your mobile phone or tablet
Always see who is writing with and editing the same document as you just like Google Docs
Easily cover events with live-blogging
Discuss with fellow editors how to best come up with the content you need, write comments, build discussion threads and resolve conversations as you go
The lock plugin allows you to set time-limited locks on a document where only you can edit
Visually keep track of every change in your documents and easily go back and forth in your editing history
Organize workflows from proofreading to translations in kanban boards and always see what needs to be done next
All our Features
Editing

Intuitively create elaborated content in a disturbance-free environment, yet with access to all the relevant functions and assets.

Advanced inline editing with WYSIWYG functionality

Component-based content creation

Creation and editing of content via mobile phone or tablet

Freely configurable formatting (bold, etc.)

Quick and easy hyperlinking

Image editing (cropping, resizing, predefined ratios)

Preview function for all devices and sizes in real-time

Real-time collaboration (like Google Docs)

Lock functionality (for use cases like proofreading)

Comments and discussion threads

Track changes and history

Undo / Redo and restore function via history

Configurable character count

Spell checking (also external service integrable)

Configurable tasks and workflows

Creation of image and video galleries

Integration of external content (Twitter, Youtube, Instagram etc.)

Cross-linking (incl. internal links via Link Tool)

Configurable Metadata, i.e. for Search Engine Optimization

Teaser creation, editing and preview

Scheduling and creation of rules for publishing content

Compiling of push notifications (via Airship, Google Firebase, Urban Airship and E-thinking)

Clipboard functionality to copy components (also from article to article)

Copying and transforming of articles

Defining of positioning rules (e.g.. pinning of article header)

Configurable character limitation for text components

Page Management

Effortlessly layout your pages with drag and drop.

Management of manual lists

Management of automated lists with configurable automation rules

Teaser Elements (galleries, articles, videos, etc.)

Menu tool to build site navigations using drag and drop

Multi-language support to offer content in multiple languages

Translation workflows to make translations efficient and fast

Asset Management

Livingdocs contains a full DAM allowing you to stay in control of your assets (images and video).

References of pictures visible in article view

Transfer of caption, source and alt text on drop of pictures into article

Assessing of copyright validity ranges and visibility of status of copyright with an icon in article view

Crop options based on named crops (e.g. A4, A5, Letter, Legal)

Bulk upload support, incl. editing of metadata for multiple pictures at once

Connection to external image databases

Image auto tagging and recommendations via Google Vision plug-in

Natural Language Processing module to automatically tag all articles & pages

Research

Use the power of customizable dashboards and present content on your dashboards in lists, visual layouts or kanban boards.

Configurable dashboards (lists or kanban style)

Configurable filters per dashboard (i.e. time, category, etc.)

Powerful ElasticSearch based search engine to find content

Configurable view of search results

Creation of bookmarks (quick filters) for filter combinations for faster access

Backend Features

Livingdocs is a headless CMS allowing you to define every possible combination of structured data, stand-alone or assigned to documents.

Management of structured data (e.g. authors, products, etc.)

Access and group management to define access rights for your user groups

User management to define roles easily and manage users through our powerful administration backend

Management of multiple publications and channels from one place

UI-based project setup, i.e. full configurability of metadata

Scalability

Livingdocs was built to scale from day one.

Cloud-Ready: Runs on AWS, Azure, Google Cloud, on Kubernetes or just Docker On-Premise

Can be run in high availability setups across multiple data centers

Can be set up with different security zones for Internal and public APIs

Provider-Agnostic Asset Storage for Amazon S3, Google Cloud Storage and others

Offers Metrics, Logging and Tracing Support

We can support you with our Kubernetes, Terraform and Ansible toolkit for high availability setups.

Open-Source Tooling

Building an eco-system around a headless CMS can be daunting.

Boilerplate for a simple gatsby-magazine example suited for smaller use-cases such as blogs or small magazines

Boilerplate for a magazine-example suited for medium-large use-cases

Example «best-practice» project configurations to quickly get started with all the available features enabled

Deployment scripts to help maintaining Livingdocs

Software Development Kit (Livingdocs SDK)

CLI to sync project configurations, add new components and more